Home

Profile

Professional Experience

Links

---
Connector's MIDI and Music!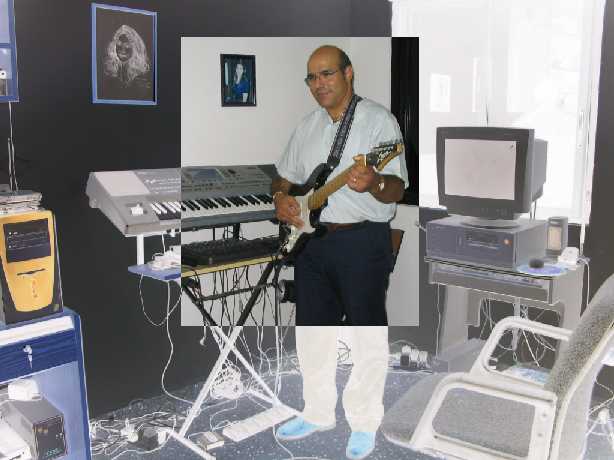 About MIDI


Musical Equipment


Musical Software


Some of my sequences!


Musical Publications

---
Welcome to my MIDI and Music page! I would like to introduce to you my favorite sequences, most of which I made myself. Most of these sequences are for known singers and bands. I did not include yet any of my personal compositions... I am thinking about copyrighting them first...
If you have any upbuilding comments, please don't hesitate to e-mail me!

Top of Page
---
Nice of you to be interested about the equipment that I use to play music and compose my MIDI files. It includes the following:

Top of Page
---
My favorite musical software includes:
CakeWalk Home Studio 2002 - One of the most know sequencers
Band-In-A-Box

2004:

An awesome automatic accompaniement cum sequencer, which speeds up the generation of MIDI files, also from PGMusic Inc.
FruityLoops: FL Studio 4 for the best looped sequences!

Top of Page
---
Some of my MIDI files to download

The files marked by (*) were not sequenced by myself, but they are quite well-done! Thanks for the makers...
The files marked by (**) are SoftKaraoke compatible.
To save the MIDI file to your hard disk, you can SHIFT-Click it... or use your browser's way of doing it! :-)

Top of Page
---

L. J. Karam and S. J. Karam, "Into Your Heart", a collection of eight songs, available in the Library of Congress (Washington, DC), Copyright 1993 by Lina J. Karam and Salim J. Karam.


Top of Page
---
Salim J. Karam ( connector@sjkaram.com ) - Updated on

January 9, 2004